Free Songdrops Song Downloads for Teachers and Children's Organizations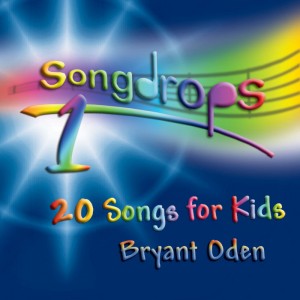 Hello teachers and children's organizations professionals.
Soon after I started recording songs and posting them on YouTube two years ago, I started seeing comments like "My teacher played this song for us in class during a break".
I've really appreciated teachers helping to spread the word, and I'm sure Songdrops would be growing much more slowly without you. I also know how limited school budgets are, and how you often have to choose between buying a resource yourself or going without.
So I'm currently offering free downloads for teachers and other professionals who work with children.
The free mp3 downloads include all three Songdrops CDs.
Songdrops 1: 20 Songs for Kids
Songdrops 2: 20 More Songs
Songdrops 3: 20 More Songs
This offer is available for all formal classroom teachers, formal home school teachers, and children's organization professionals from any country. Please email any other teachers you think might be interested.
Also, I can't give away thousands of copies of the push-to-play The Duck Song book quite as easily, but Amazon has the book for just $11.50 if you are interested.
Terms of Use:
Before downloading these songs, you must agree to the following terms of use:

I understand that new Songdrops songs are funded by song and CD sales, and that file sharing can significantly reduce those funds, resulting in fewer new songs. I agree to not share these For-Teachers-Only files of 60 songs with anyone who is not a teacher or children's organization professional, and to share them with no more than 3 teachers or children's organization professionals after July 1st, 2011.
To receive your free download, please send an email to: teachers@songdrops.com with the subject line "Free Songs" (Or something similar) with this info:

1. Your name
2. School or organization name
3. School or organization city and state (Or city, province and country)
4. website (if applicable)
5 I agree to terms.
You should receive a reply email with a download link within two days. If you don't get one within four, please let me know. (Please note the download will only be good for 48 hours after the link is sent.)
If you'd like to leave a comment about this program or any other teacher-related comments, there's a new teacher comment page here.
Thanks again for the good work you do, and for helping me get the word out about Songdrops.
~Bryant Oden

Page topic: Free song downloads for teachers | Funny, Free mp3 songs for kids | download Bryant Oden songs and CDs | download funny children's songs by Bryant Oden. | free teacher resources: Children's music albums mp3 downloads